5 Courses Other Than MBBS For Medical Aspirants
Students pursuing PCB think their options are limited. Thankfully, there are plenty of options available to a student after Class 12.
If you enjoy natural sciences but don't find MBBS as your cup of tea, fret not. Here are 5 other options that you can consider while you are preparing for NEET.
Chat with NEET tutors & clear doubts instantly on HashLearn. Download here
1. Bachelor of Science (B.Sc.)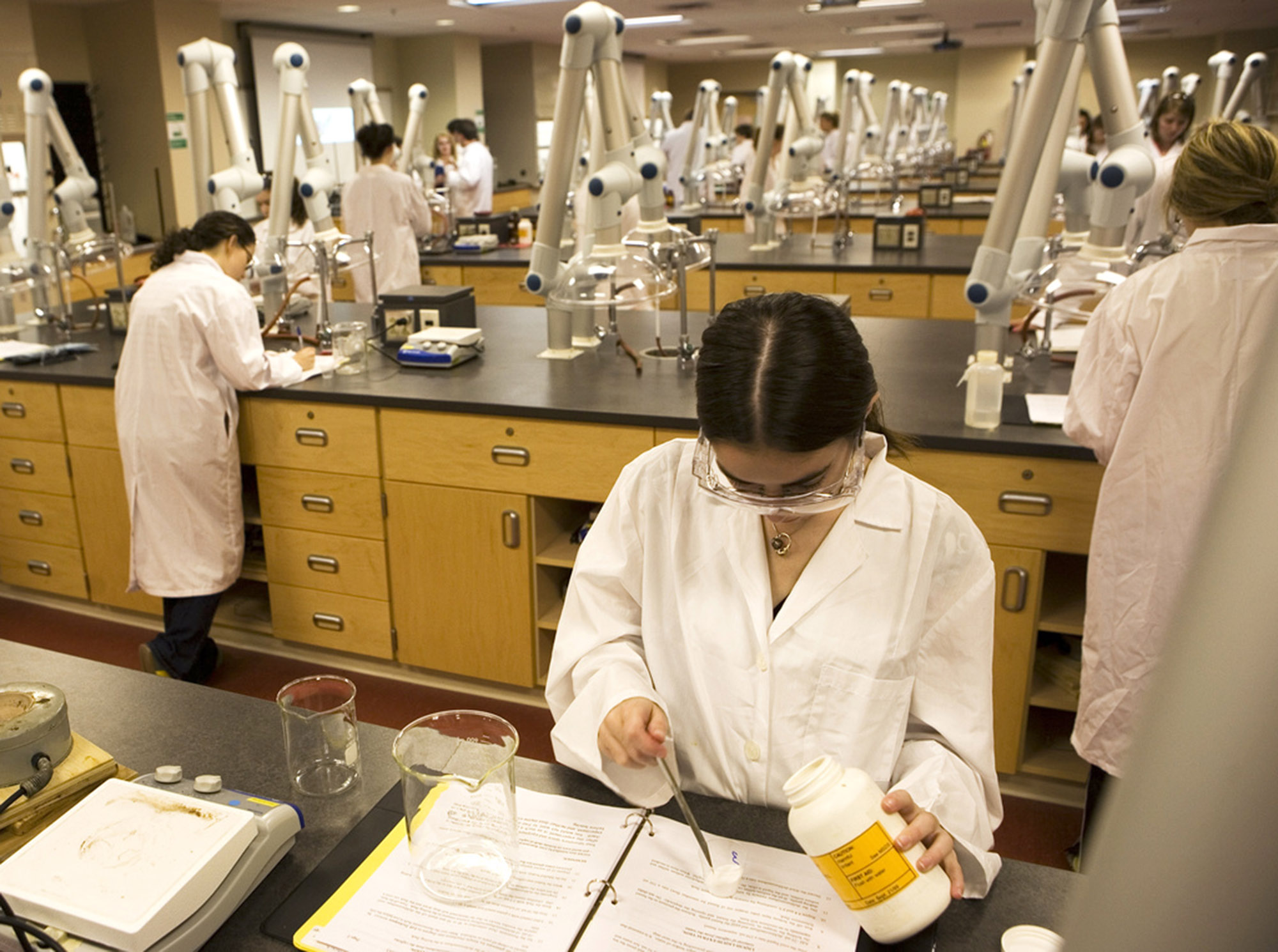 About the course
B. Sc. throws open a wide variety of options for any medical student. You can specialise in topics like microbiology, biotechnology, nursing, genetics or even environmental science. The course is generally of a 3-year duration, with 2 semesters each year.
There are no entrance exams that are required for admission to B. Sc. degree. Most colleges admit students to their B. Sc. programme on merit basis.
Scope & opportunities
The variety of options open to you after a B. Sc. degree is vast. You can work in public or private sector in various fields.
Another option that students opt for is research in their specialisation through higher studies or working with R&D labs.
Top colleges offering this course
St. Stephen's College, New Delhi
Presidency College, Kolkata
St. Xavier's College, Mumbai
St. Josephs College, Bangalore
Fergusson College, Pune
Banaras Hindu University
2. Bachelor of Homeopathic/Ayurvedic/Unani Medicine Surgery (BAMS / BHMS / BUMS)
About the course
There are 3 systems of alternative medicines in India: homeopathy, Ayurveda & Unani medicine. These courses explore the detailed medical knowledge for the specific system. The course is generally of a 5.5-year duration - 4.5 years of the academic programme & 1 year of on-field internship.
The State Government generally conducts an entrance exam that is for students opting for these courses, for example, in Uttar Pradesh, you have to write CPAT to join these courses. With the introduction of NEET, it might be the common factor for admission to any medical course.
Scope & opportunities
Practising in one of these alternative medicines opens up a lot of avenues for opportunities. You could:
Practice independently
Conduct research in hospitals or R&D facilities
Be a health supervisor
Pursue higher studies (Masters & Ph.D. programmes)
Be a pharmacist specialising in a given medicine type
Top colleges offering this course
Nehru Homoeopathic Medical College & Hospital, Delhi
National Institute of Homeopathy, Kolkata
Rajiv Gandhi University of Health Sciences, Bangalore
National Institute of Ayurveda, Jaipur
Government Nizamia Tibbia College, Hyderabad,
Faculty of Medicine (Unani), Jamia Hamdard, Delhi
3. Bachelor of Dental Surgery (BDS)
About the course
The BDS course is the second most opted medical degree sought in India apart from MBBS. This undergraduate course lays the foundation for learning the science & history of dentistry, along with practical application of different dental surgeries. There is no specific specialisation that can be learned at the undergraduate level. It is of a 5-year duration, with an internship program.
For admission to any dental colleges or universities, NEET and COMEDK are some of the entrance exams to be attempted after Class 12.
Scope & opportunities
The BDS programme enables a student to further pursue their careers or research in the field of dentistry. Some options are:
Practising dentistry independently
Working as a dentist, dental hygienist, surgeon or technician
Higher studies in the field of dentistry, with specialisations
Working with companies providing dental products or equipment for research purposes
Top colleges offering this course
Maulana Azad Institute of Dental Science, Delhi
Manipal College of Dental Science, Manipal
Government Dental College & Hospital, Mumbai
Tamilnadu Goverment Dental College, Chennai
4. Bachelor of Veterinary Science & Animal Husbandry (B.VSc & AH)
About the course
The B. VSc. course focuses on veterinary sciences - understanding diseases, and surgery for both domesticated & wild animals. The course teaches diagnosis and treatment of animals, apart from prevention & correct medication measures to be taken for treatment. B VSc. & AH course is of a 5-year duration with an internship program, and excluding the Animal Husbandry program, is a 3-year long course.
For admission to any veterinary science colleges, one has to take either state-specific entrance exams or write the entrance exam specified by Veterinary Council Of India called AICEE (All India Common Entrance Examination).
Scope & opportunities
The B. VSc. & AH course opens up a diverse range of options for a student that he/she can pursue. These are:
Being a practising veterinarian
Working with government institutions like zoological parks & wildlife sanctuaries
Working in research with national institutes specialising in animal husbandry
Research or pursuing higher education (M. VSc.)
Top colleges offering this course
Indian Veterinary Research Institute, Bareilly
Veterinary College & Research Institute, Namakkal
Govind Ballabh Pant University of Agriculture & Technology, Pantnagar
West Bengal University of Animal & Fishery Science, Kolkata
5. Bachelor of Pharmacy (B. Pharm)
About the course
The B. Pharm. course focuses on the chemistry and composition, along with knowledge of prescription & manufacturing of medicinal drugs. This is a 4-year long course where you learn about various disciplines like pharmaceutical engineering, medicinal chemistry and the analysis of data regarding prescribed dosages & outcomes.
For admission to B. Pharm. course in a college, you have to write a national-level exam called GPAT (Graduate Pharmacy Aptitude Test) or any state-specific medical entrance exam.
Scope & opportunities
The opportunities available to a student who has pursued B. Pharm. course are the following:
Working with hospitals & government institutions as a in-house pharmacist/chemist
Working independently as a consultancy or having your own store
Research for both government & private sector companies
Working with various multinational pharmaceutical companies like Glaxo Smith Kline (GSK), Cipla or Biocon
Top colleges offering this course
Manipal College of Pharmaceutical Sciences, Manipal
University Institute of Pharmaceutical Sciences, Chandigarh
Jamia Hamdard, New Delhi
Bombay College of Pharmacy, Mumbai
---
Found this post useful? Share it on Facebook.
Chat with NEET tutors & clear doubts instantly on HashLearn. Download here